Episode 5
Thank you to all you listeners subscribing to us through i-tunes and other podcasting services.
We are offering you an Exclusive 15 Percent Discount through our site jpophelp.com off any Visual Rock Purchases, whether it be cd's, DVD's or Magazines.
Your 15 % off coupon code is "vattack"
Episode 5
Direct Download
Featured Groups:
The group Lareine is made up of Vocalist Kamijo, Guitarist Mayu and Emiru on Bass.
Lareine have been on the VK scene since 1995 when they released their 1st demo single in the 1st band incarnation Laliene.
They changed the band name from Laliene to the current name Lareine in 1996 and was picked up and put on the Applause Records Label in the same year.
Lareine has gone through many member changes since their inception however this has not impacted the way the band truly acts or sounds.
Lareine has always been coined as being a Romantic Visual Kei Group with many of the songs they perform deal with Romance and everything that goes along with that... Kamijo's melodic voice always brings much passion to the lyrics of love found and lost he sings.
Personally i found their 2000 release of Chantons L'amour ~ A Letter from Lillie probably one of the their best, coupled the Mini movie/MTV collection they released in conjunction with the album.
Lareine only recently disbanded with Kamijo & Emiru going on to do new projects. However Lareine has left a rich library of music that spans more than a decade for any new listener to discover.
Featured Album:
Lareine - Imperial Concerto
HERE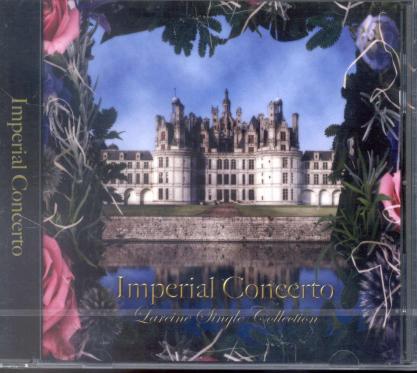 Luna Sea was a Hard Rock band formed in 1989 and apparently discovered by X-Japan's Guitarist Hide and was signed by yoshiki also of X-Japan to the Indie Label Extasy records in 1991.
The group consisted of Lead Vocalist Ryuichi Kawamura, Guitarists Sugizo & Inoran, Jun on Bass & Shinya on Drums.
Luna Sea did start out as a Visual Kei band however as thier career progressed througout the 90's, they took on more of a casual rocker look. But their musical style has always remained consistant in the Hard/Progressive Rock genre.
Luna Sea gain such popularity by 1996 that they were able to fill Tokyo Dome for their concerts. Luna Sea's popularity in the J-Rock world at that time was only rivaled by X-Japan and remembered as being a premier rock band.
After a total of 7 Studio Albums and two concerts on Dec 26 & 27th of 2000,Luna Sea disbanded leaving a rich catalogue of music for fans to savor.
Featured Album:
Luna Sea - Mother
HERE
Song Line-up
Charlotte- Bakamatsu Kokousei
Lareine- Stranger in New Days
Lareine- The Soul Love
Screw- Thirty Revolver
Screw- Nanairo
Phantasmgoria- Never Rebellion
Phantasmgoria- Fairy Time Memory
Luna Sea- Mother
Luna Sea- Loveless
We are giving away a Japanese Import Copy of Miyavi's Tari Rari Tarara CD Single (1st Press) which is long out of print now.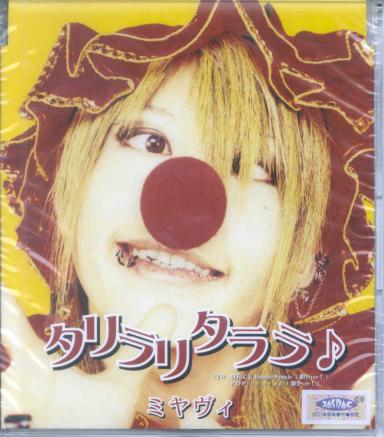 All you have to do is send a E-mail with your name, address & E-mail address to :
mataabunaideka@yahoo.ca and you will be entered into our draw.
The draw is open to anybody in the world and the only stipulation on entering is that you agree to be added to our Visual Rock Mailing list.
The winner will be announced on our Episode 7 broadcast